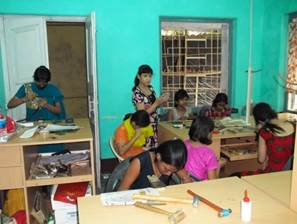 UJJAWALA SCHEME

Trafficking of women and children for commercial sexual exploitation is an organized crime that violates basic human rights. India has emerged as a source, destination and transit for both in-country and cross border trafficking. The problem of trafficking of women and children for commercial sexual exploitation is specially challenging due of its myriad complexities and variation. Poverty, low status of women, lack of a protective environment etc. are some of the causes for trafficking.

A multi-sectoral approach is needed which will undertake preventive measures to arrest trafficking especially in vulnerable areas and sections of population; and to enable rescue, rehabilitation and reintegration of the trafficked victims.

Keeping the above issues and gaps in mind the Ministry of Women and Child Development has formulated a Central Scheme "Comprehensive Scheme for Prevention of Trafficking for Rescue, Rehabilitation and Re-Integration of Victims of Trafficking for Commercial Sexual Exploitation- UJJAWALA". The new scheme has been conceived primarily for the purpose of preventing trafficking on the one hand and rescue and rehabilitation of victims on the other.
OBJECTIVE OF THE SCHEME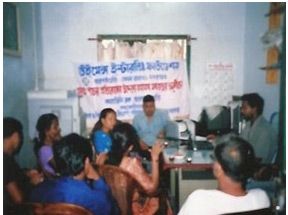 To prevent trafficking of women and children for commercial sexual exploitation through social mobilization and involvement of local communities, awareness generation programmes, generate public discourse through workshops/seminars and such events and any other innovative activity.
To facilitate rescue of victims from the place of their exploitation and place of their exploitation and place them in safe custody.
To provide rehabilitation services both immediate and long-term to the victims by providing basic amenities/needs such as shelter, food, clothing, medical treatment including counseling, legal aid and guidance and vocational training.
To facilitate reintegration of the victims into the family and society at large.
To facilitate repatriation of cross-border victims to their country of origin.
TARGET BENEFICIARIES

Women and children who are vulnerable to trafficking for commercial sexual exploitation.
Sanctioned capacity for rehabilitation : 50 women and children
PROJECT AREA :

Kalchini block(Kalchini & Malangi G.P.), Kumargram block(Kumargram & NKS G.P.),Rajganj block(Sukhani & Kukurjan G.P.) and Sadar block(Mondalghat & Kharia G.P.) in Jalpaiguri district
SERVICES PROVIDED :

Prevention – Formation and functioning of Community Vigilance Group, Adolescent group, district level sensitization workshop/seminar, awareness generation through mass media including kalajathas, street plays, puppetry or through any other art forms, preferably traditional, development of IEC material such as posters, pamphlets, leaflets etc.
Rescue - Rescue of women and children from place of exploitation through strong networking
with the Police Department, NGO, Civil Society Group and the local authorities.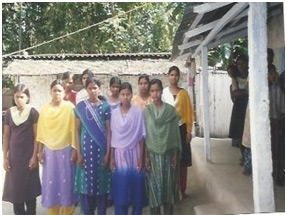 Rehabilitation – Setting up of Protective and Rehabilitative (P&R) Homes, to provide basic amenities such as food, clothing and other items of personal use, counseling for release of trauma, medical care such as doctor's fee, cost of medicines, hospitalization, appropriate linkages to de-addiction centres.
Providing legal aid – as the victims are the main witnesses against the trafficker/pimp/perpetrator, or to claim their right to property, marital rights, divorce, maintenance and custody of children, they will need to be provided with legal aid which would include court work and documentation relating to the victim's court case.
Education – As a large proportion of the rescued victims are children they are inducted into formal school system and are provided with education materials, school fees, uniform, shoes, private coaching.
Vocational training – In order to completely rehabilitate the victim it is necessary to provide alternate livelihood options. Therefore, support for vocational training is provided.
 Re-integration – Setting up of Half-way Home – Half-way Home is a home within the community, where a group of victims, ready for reintegration, live and work out of this place. This is to facilitate smooth transition from the life in P& R Home to an independent living in the community. A Half-Way Home is for a group of victims who are gainfully employed and can live semi-independently with minimum supervision. This is a phased approach to re-integration into the community.
Restoration to families – The scheme would cover travel of the victim and an escort from destination area to her home town/village, expenses incurred towards her food during her travel and incidental expenses. 
Repatriation – The scheme provides the support for fulfilling various formalities for obtaining repatriation order of the victim, cover travel of cross-border victim and an escort from destination area to her country of origin or border, expenses incurred towards her food during her travel and incidental expenses. It also provides support for setting up of transit camp, food and other incidentals at the border-check points.